The impacts of climate change on society and human health

The impacts of climate change on society and human health
November 20, 2018 @ 16:30

-

18:00

Ingresso libero
Evento Navigazione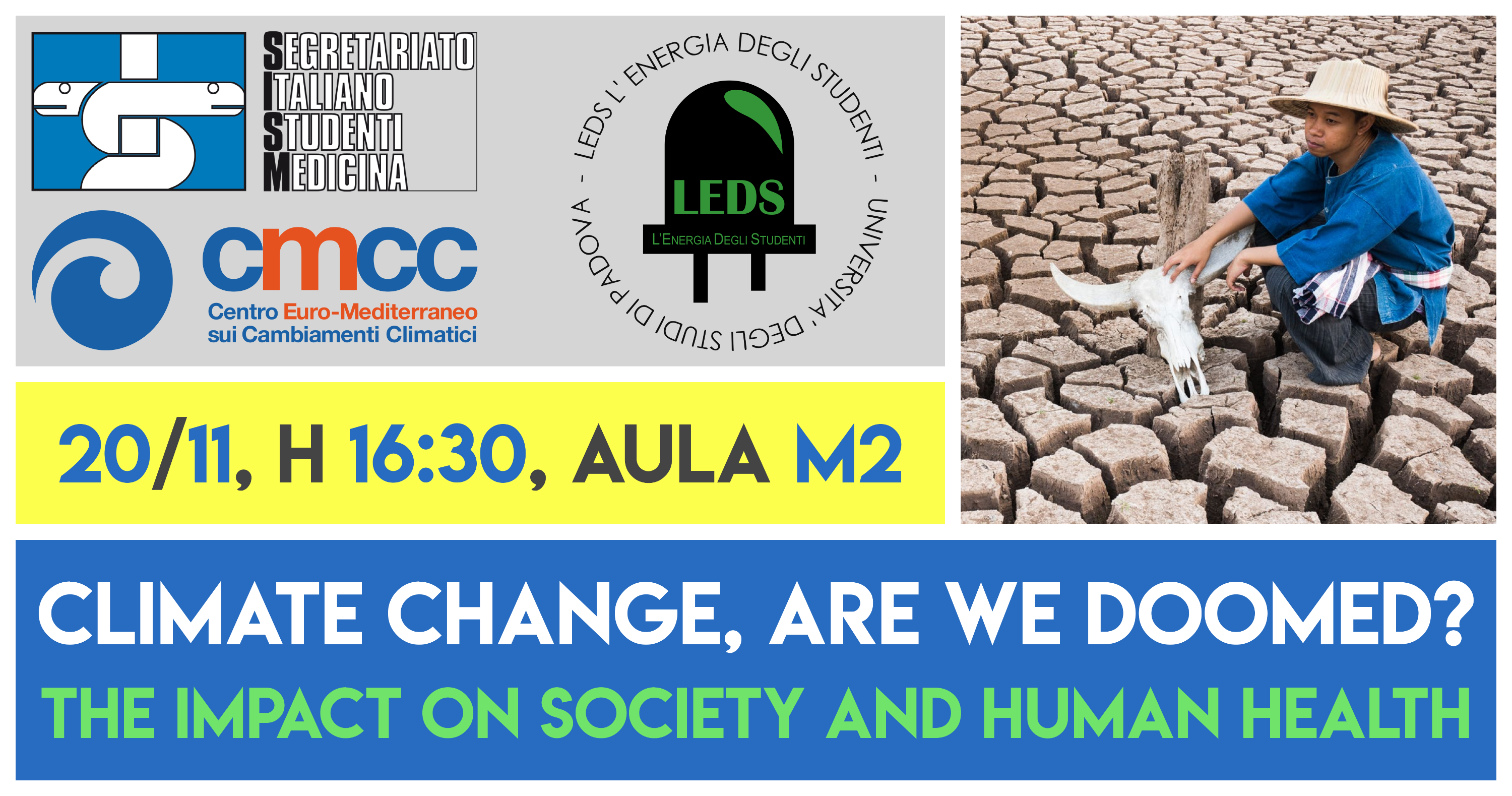 The Event
Climate change threatens to undermine the last half century of advances in global health and will potentially affect many of the social and environmental determinants of health. These impacts will be multifaceted and caused by a number of climatic stressors such as temperature, precipitation, extreme events, and sea-level rise. This lecture will provide a comprehensive overview of the impacts of climate change on human health drawing from state-of-art literature with a focus on tracking and measuring these impacts.
---
The Speaker
Shouro Dasgupta is currently a Research Fellow at Università Ca' Foscari Venezia and a Research Affiliate at Fondazione Centro Euro-Mediterraneo sui Cambiamenti Climatici (CMCC), where he is involved in the strategic project on the spatial analysis of climate change impacts on economic activity, using high-resolution spatial data.
His major research activities involve spatial econometric analysis of the impact of climatic exposure on economic activity and assessing the impact of climate change on human health. He is also currently involved in Horizon 2020 project COACCH, investigating the impact of climate change on labour productivity and energy consumption, and he has recently been involved in PATHWAYS – an FP7 project, analyzing the role of governance and institutions on environmental performance and innovation.
Dr. Dasgupta holds a PhD in Science and Management of Climate Change from the Ca' Foscari University of Venice (dissertation on the impacts of climate change on human health) and an MA in Economics from the University of New Hampshire. He is also a lecturer at Università Ca' Foscari Venezia, teaching Statistics, Data Analysis and International Economics at both undergraduate and graduate levels. 
---
N.B. The event will be held in English 🇬🇧
---
⏳ Martedì 20 Novembre 2018, ore 16:30, Aula M2, DIM ⌛
---
In cooperation with: