Hydrogen fusion: a way to a sustainable world energy supply?

Hydrogen fusion: a way to a sustainable world energy supply?
12 Giugno 2018 @ 09:15

-

12:00

Ingresso Libero - Richiesta La Prenotazione
Evento Navigazione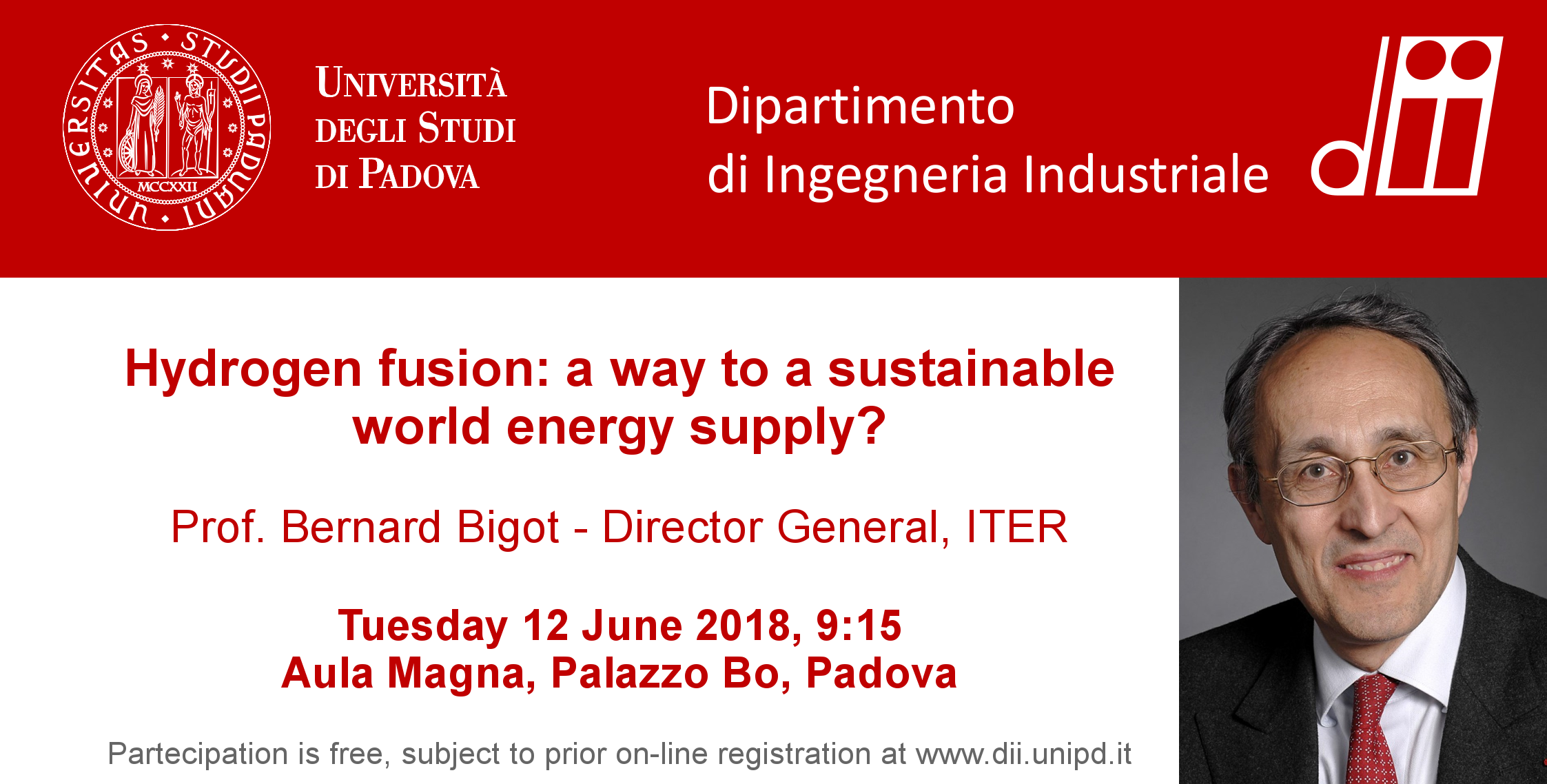 The Event
This initiative is part of a series of Perspective Lectures organized by the Department of Industrial Engineering with the aim to foster the development and exchange of knowledge in the academic, research and entrepreneurial fields.
Prof. Bigot will illustrate the progresses in research and discuss the main scientific and tecnological issues still open for the realization of a safe, unlimited and sustainable energy source. Aparticular attention will be paid to the ITER project, being realized at Cadarache (F) and funded by the EU, China, India, Japan, Korea, Russia and USA.
---
The Speaker
Bernard Bigot is Director – General of the ITER Organization. In his long and distinguished career, he has held senior positions in research, higher education and Government. Prior to his appointment at ITER, he completed two terms (2009-2012 and 2012-2015) as Chairman and CEO of the French Alternative Energies and Atomic Energy Commission, CEA. This Government-funded technological research organization — with 10 research centres in France, a workforce of 16,000 and an annual budget of 4.3 billion EUR — is active in low-carbon energies, defense and security, information technologies and health technologies.
---
Registration form Download the program
---