The contribution of GaN microelectronics for a zero-emission society

The contribution of GaN microelectronics for a zero-emission society
16 Settembre 2019 @ 10:00

-

12:00

Free entry
Evento Navigazione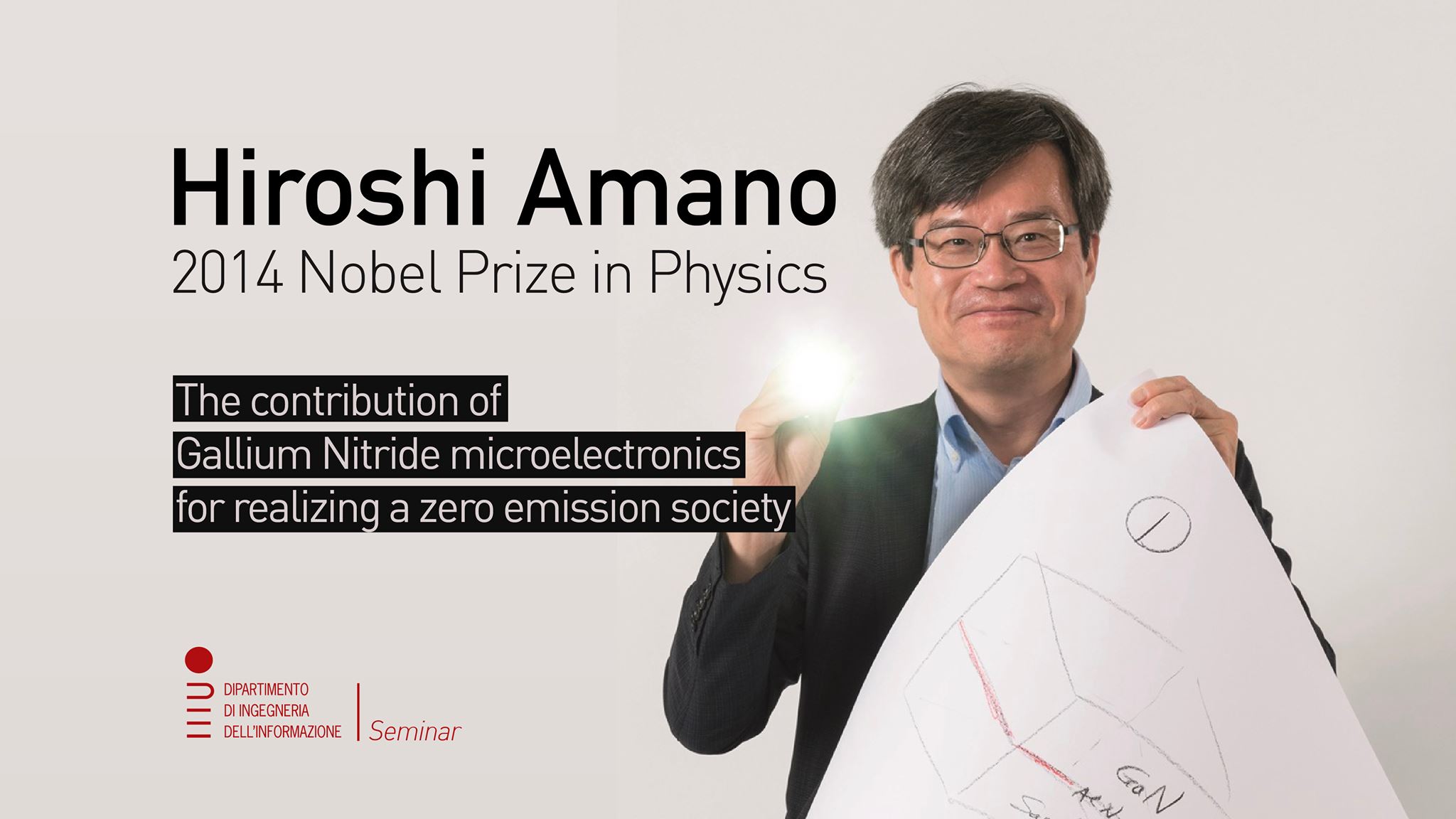 ---
The Event
Increasing the share of renewable energy sources and improving the energy efficiency of our machines and appliances is an essential step to reduce global greenhouse gases (GHG) emissions. The ultimate goal is a carbon-neutral society.
But still, renewable energy sources are unreliable in terms of stability of the electric power system. Therefore, the combining of renewable energy sources with energy servers is crucial. In addition, to realize an intelligent electric power system, high-voltage, high-current, and high-speed switching devices are required. Gallium Nitride (GaN) based horizontal and vertical power devices are the most promising candidates to satisfy these requirements.
Recent achievements in GaN-based horizontal and vertical power devices will be discussed with 2014 Nobel Prize in Physics, prof. Hiroshi Amano. Afterwards, the talk "Gallium Nitride research activity at the University of Padova", by prof. Matteo Meneghini, prof. Carlo De Santi, prof. Gaudenzio Meneghesso and prof. Enrico Zanoni.
---
The Speaker
Hiroshi Amano (天野 浩) is a Japanese physicist and inventor specializing in the field of semiconductor technology. For his work he was awarded the 2014 Nobel Prize in Physics together with Isamu Akasaki and Shuji Nakamura for "the invention of efficient blue light-emitting diodes which has enabled bright and energy-saving white light sources". He currently teaches at the Graduate School of Engineering at Nagoya University (Japan).
---
The seminar is sponsored by the Ministry of Foreign Affairs and International Cooperation (MAECI), through the Italy-Japan bilateral project "MAGYGAN" (Materials, technology and reliability of GaN devices")
---
---