Idrogeno e Sector Coupling

Idrogeno e Sector Coupling
5 November 2021 @ 16:30

-

18:00

Richiesta prenotazione
Event Navigation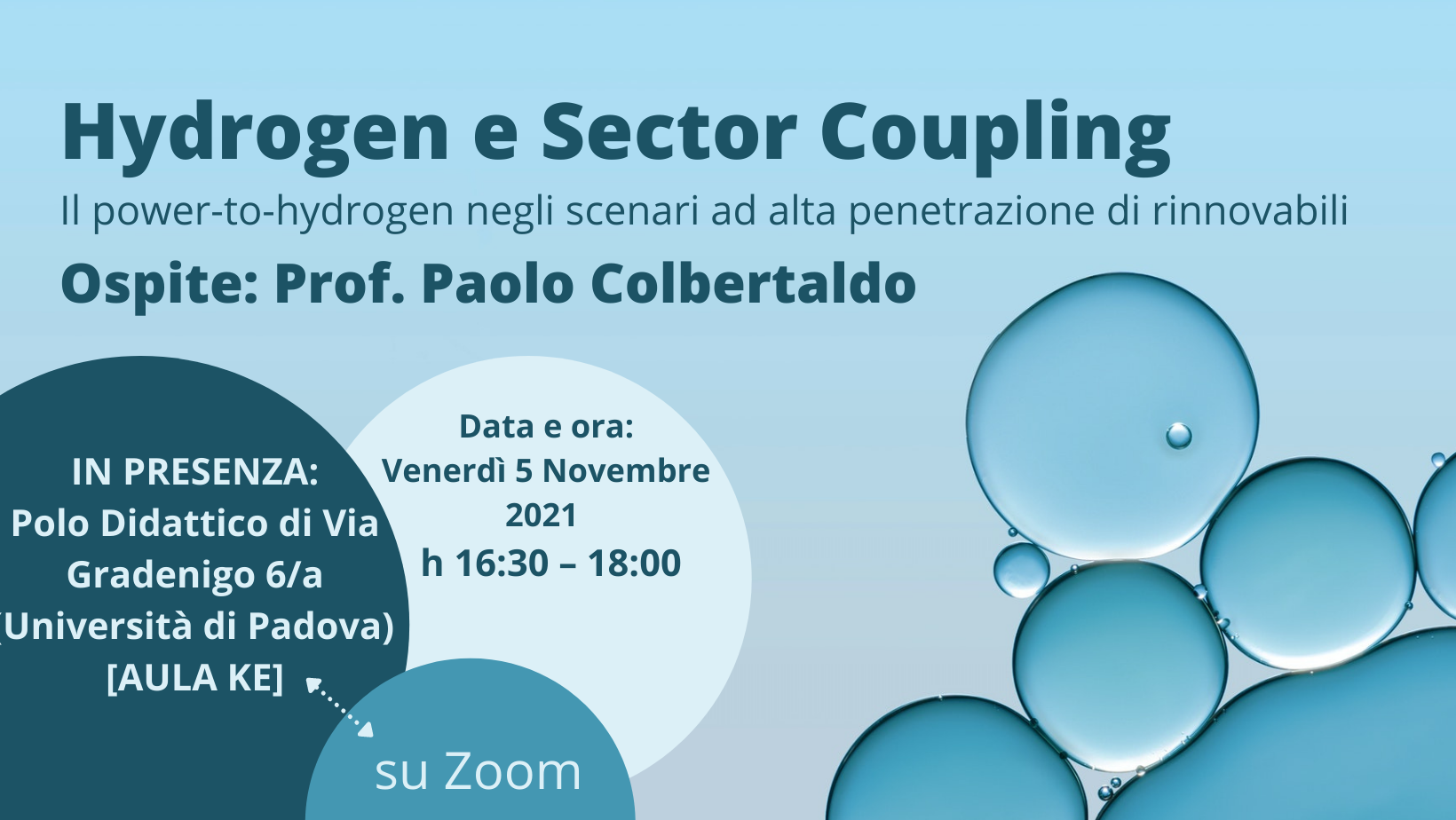 ---
L'Evento
La versatilità dell'idrogeno offre molte opportunità per sostituire i combustibili fossili in diversi settori dell'economia. Secondo l'EU Strategy on Hydrogen "in Europa e nel mondo si è riacceso e cresce rapidamente l'interesse per l'idrogeno. L'idrogeno può essere usato come materia prima, combustibile, vettore o accumulatore di energia e ha molte possibili applicazioni nei settori dell'industria, dei trasporti, dell'energia elettrica e dell'edilizia. Ancor più importante, però, è il fatto che quando viene utilizzato non emette CO2 e non causa quasi nessun inquinamento atmosferico. Rappresenta quindi una soluzione per decarbonizzare i processi industriali e i comparti economici nei quali la riduzione delle emissioni di carbonio è tanto urgente quanto difficile".
L'idrogeno avrà dunque un ruolo fondamentale nel c.d. sector coupling, inteso come l'integrazione tra i vari vettori energetici (elettricità, calore, gas e altri combustibili) e i rispettivi ambiti applicativi (come industria, trasporti, ecc.). La sinergia fra i diversi settori consentirà un'ottimizzazione organica dei sistemi energetici, con vantaggi considerevoli in termini di efficienza (ed efficacia) rispetto ad interventi di decarbonizzazione operati in modo indipendente. Ne parleremo con l'ing. Paolo Colbertaldo del Politecnico di Milano.
---
L'Ospite
L'ing. Paolo Colbertaldo è ricercatore presso il Dipartimento di Energia del Politecnico di Milano. Dopo la laurea in Ingegneria Energetica e il diploma in Innovation and Technology presso l'Alta Scuola Politecnica (ASP), ha conseguito il dottorato in Energy and Nuclear Science and Technology, svolgendo attività di ricerca sulle potenzialità dell'idrogeno in applicazioni energy storage e power-to-gas (P2G). Attualmente si occupa di analisi di scenario e integrazione tra reti e vettori energetici, oltre a tenere il corso di Hydrogen Technologies come Assistant Professor.

---
Come partecipare
La conferenza si svolgerà in modalità duale, previa prenotazione (link qui in basso):
in presenza Aula Ke, piano terra del Polo Didattico di Via Gradenigo (via Gradenigo 6/a, 35131 Padova)
online sulla piattaforma Zoom Meetings tramite app o browser, inserendo ID e password:

ID:

878 9342 1393

Passcode:

875498
La presentazione durerà circa 45 minuti, al termine dei quali sarà lasciato ampio spazio alle domande e alla discussione.
---
⏳ Venerdì 5 Novembre 2021, h 16:30 – Aula Ke ⌛
---
Iniziativa finanziata con il contributo dell'Università di Padova sui fondi previsti per le Iniziative culturali degli studenti
---